Lottery Prizes
With over 1,000 cash prizes to be won each week, you could be one of our lucky winners.
As a special thank you for playing the Weekly Lottery, we'll automatically enter you into the quarterly SuperDraw to be in with a chance of winning £10,000. With over 500 prizes, there are even more chances to win!
At just £1 per entry, you could win some amazing prizes while helping to support more people living with cancer.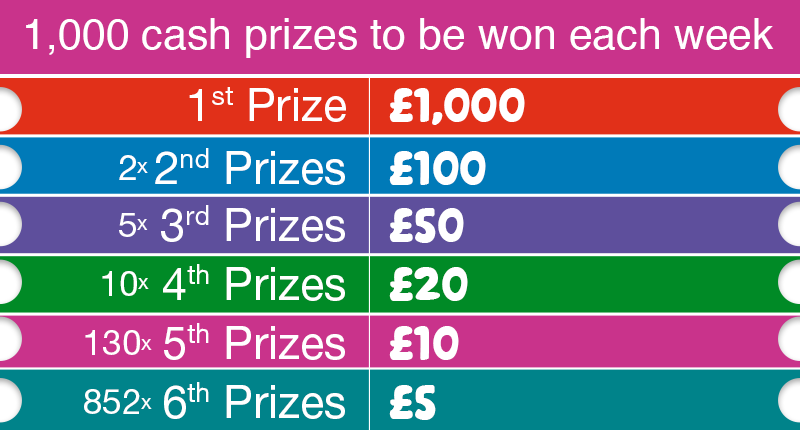 You'll get automatic entry into our quarterly SuperDraw with a top cash prize of £10,000 and there are many more prizes to be won.

The 4 seasonal SuperDraws take place during January, May, July and November. For more information about draw dates, see our draw date calendar here.