Play the
Macmillan Lottery
1,000 weekly cash prizes to be won
Weekly Lottery
Play now for your weekly
chance to win £1,000
2nd prize 2 x £100, 3rd prize 5 x £50 plus many more.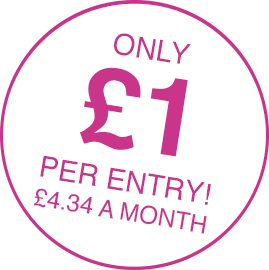 Next draw in:
02
13
06
36
Raffle

1st prize £10,000, 2nd prize £2,500, 3rd prize £1,000

Are you a winner?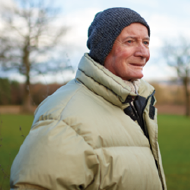 Play today and make a difference
Whether you're playing our Weekly Lottery or have entered our Raffle, your support means we can be right there to support more people living with cancer, just like David. David was diagnosed with jaw cancer in 2010 and received the support from a Macmillan benefits advisor who helped him claim financial benefits which included the cost of a Macmillan professional. Every donation helps us support even more people like David when they need us most.
To view our latest Champion winners click here or view the Champions terms and conditions, click here
Contact us
If you have any questions about the Lottery, Raffle or Prize Draw, please contact our Fundraising Support Centre on 0300 1000 200 between 9am-5pm Monday-Friday, or email us at fundraising@macmillan.org.uk